The first workweek of 2020 has officially come to an end, and I am left with feeling all the feels. Emotions are ricocheting all over. I made a few attempts to write this post, but I kept having to stop and then erase what was typed. Everything that I wrote in my journal or typed got dark real quick, cause 2019 had me shook, babes. Ooofff...my feels were just down the dark rabbit hole - and not the cool, psychedelic rabbit hole from 'Alice in Wonderland'. More like the pits of hell. And I'm so over that place.
2019 was a bish. It was supposed to be so much better than 2018, but it proved to be the same if not worse. Launching my car off of an overpass bridge after I flipped multiple times was not really what I had in mind for this past year. The pain that was inflected on my body, the emotional strain on my soul, and the financial toll that my absence caused my business sucked. Being diagnosed with PTSD, having nightmares, and panic attacks has not be fun. The anniversaries of the loss of some main people in my life was not easy. Going through the holidays without them, freaking miserable. And being forced to look at the crater sized hole that became my life, not a pretty picture. But...here's the thing...I'm okay. And being just "okay" is honestly an improvement. Not #winning in life improvements, but it has been worse for me.  
There's good stuff here though. Like, for the first time in all my life, I feel like 1) I know who I really am. And 2) I'm actually dealing with myself. Legit grown up stuff is happening!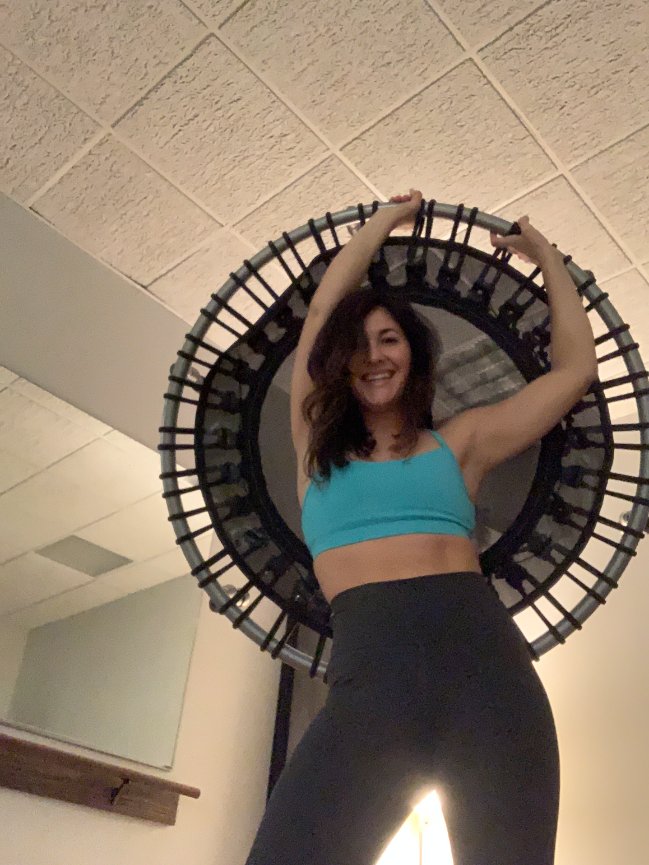 Let's begin with #1 - Ashley, at nearly 37, finally knows who she is! That is huge for me. Yes, there are bits to my life that are always constant, and do help create my overall make up, but for all of my life till now, I really never knew "me." After the accident, the girl who I thought was me did die that day. Dramatic, but true. And I had to mourn the loss of her. Therefore, there's a new Ashley now. Some familiar parts are left for sure, but overall a new chick is here. What I've realized, and what has been just the biggest mind blowing thing for me, is that I never knew that being a people pleaser and a doer meant that I had contoured my own life to fit the needs, wants, and desires of others - whether it was family, close friends, or even a person I had just met. I never truly knew who I was, and I feared that if I questioned someone or challenged them, they would dismiss me.
All my life I've been an impressionable person. I never outgrew my insecurities. I never evolved. My insecurities just became increasingly more and deep rooted. And because I truly find joy in helping others and contributing to their happiness, this combination made for a hard and painful life lesson that took me all till now to learn. I get taken advantage of a lot. I am an easy target for people to run over. I grew up having my self-worth heavily impacted by the opinions of others throughout my life. When I say I was impressionable, I mean full on. Not as in only taking on the interests of people I liked - way more than that. I would nearly kill myself to show loyalty and confused that for a friendship. I had never given myself a chance. I constantly lived my life through the opinions and judgements of others, terrified that if I did not shape and mold myself to fit them, they would be disappointed and not only not like me, but would forget me and I would be alone. To keep that belief going into adulthood, my marriage, motherhood, and to have that feeling wrapped around your business can be detrimental to ones mental health. It all caught up with me and shish hit the fan. I lost my way. 
When I opened The WellHouse Fit, I knew that I wanted to create more than just a space where people worked out. I wanted to create a brand. A lifestyle brand. So cliche considering our modern times, but true! My business is my life and my life is my business. Those lines can't help but cross over. Owing a business can be an emotional savage. Especially true for one that requires you to be very open, available, and exposed publicly to the world of social media. That kind of exposed vulnerability can 'bout damn near kill a bitch. To have your gut feeling so confident but then to only be hit with the opinions of people you thought cared...low blows that hurt so bad they'll make you drop to your knees. It's that constant dream about "making it". That dream of small town kids breaking away to go off and make it in the big city. Not me. Shugs...I'm just trying to make it in a small southern town and it has proven to be near impossible. 
This moves me to the second discovery of 2019 - #2 - Ashley finally handles her mess. Let me start with this - just because I kind of lost my way for a bit, doesn't mean I had lost my sense. My gut instinct survived and because of that and getting diagnosed with PTSD, I must deal with all my beautiful messiness. I have been doing so through the help and guidance of professionals and therapists, my life partner, and my ride or dies. I have learned so much not only about myself, but more about others. Others as in current people in my life, the types of people I attract, and the personalities that I should have more boundaries with or stay away from all together. Who am I? What do I want? Where am I going? What can I handle? What is acceptable? All of my parts - I'm dealing with them all. Oh, it sucks to do so. It's not a fun process when it comes to having to hold myself accountable for feelings that I have. I can't put blame on everyone else. But what I can do is be open and honest with myself. Know that I am a value in this lifetime and I am loved by many. I am. 
I turn 37 this year. 37 years old defiantly puts me in the "getting older" category and I'm not that young anymore. 37 is also the same age as the mom in the 90's cult classic film "Don't Tell Mom The Babysitter's Dead," and I think I look way better than that poor woman. First off, I don't have 5 kids. I'll stick to my 3, and I don't have kids in high school. No wonder that poor women needed to run off to Australia with her boyfriend. No judgement here, girl. My point is, I'm rounding the corner to 40. Young in the grand scheme of life, but old enough to know things. And it's time I knew myself.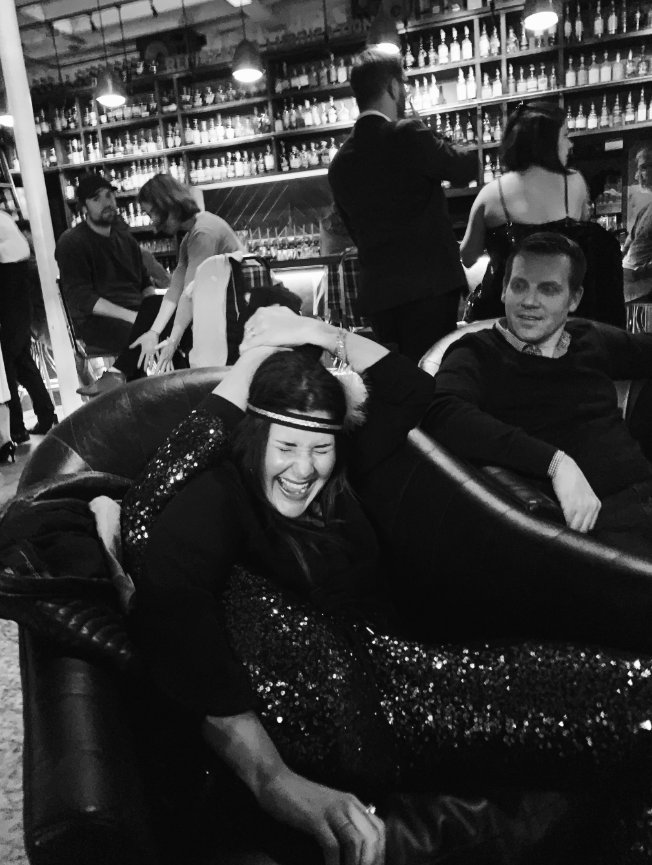 2020 will be a good year. Hopefully great, but I will settle for plain good. I like this new girl. This new Ashley. She's cute, fun, southern, and sassy. But she does have her limits and will protect her heart with boundaries. That's a new one for me - boundaries. I am the healthiest I've ever been in my life. I finally feel like I know how to handle and style my hair - thank god! I am loving my business. Still don't know if the financial gods are in my favor, but I am so proud of my hard work and what I do for a living. That's super important for me - to love what it is that I am doing, and that must be the case in order for me to leave my children (Sometimes just a cocktail and my girlfriends will get me to leave them, but you know what I mean...). I want to keep being confidently creative in all ways. So whether that's posting dance vids, funny selfies, work emails, or creating art - all of it. I want this, this blog, Be In The Glow to continue to grow and blossom. And last, I want to feel ALIVE this year. I am a survivor of many things and I have had to just hang on tightly to survive. But, what is living if you are barely surviving just to get by? I want to thrive this next year! To thrive by being in the glowing light to truly feel ALIVE.
xoxo,
There She Glows